Take a Trip Back in Time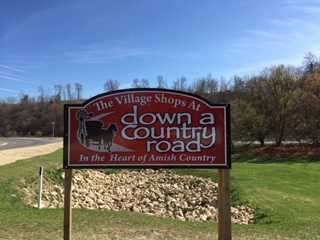 Down A Country Road will take you back in time to a quieter, simpler way of life. As you visit the Kuderer farm you will sense the quiet tranquility of a day in the country. Located in southwest Wisconsin's driftless region, Chuck and Kathy, along with their children, Jenny, Jason, Jeremy and Janessa, a non-Amish family, have established a special friendship with many of the Old Order Amish families that surround the Cashton area.

Why Us?
The Gift shops at Down A Country Road reflect that friendship as the Kuderer's work with approximately 45 Amish families that bring their products to sell in the gift shops built on the Kuderer farm by the Amish. You will find a wide variety of Amish made furniture, quilts, rugs, baskets, home made candies, jams and jellies, maple syrup, honey products and so much more!
The Kuderer's also work with many other local Artisans who bring their wares to the gift shops at Down A Country Road to market to people from around the world. They are very proud to offer you these items as well as much unique gift ware that Kathy has sought out by attending many markets.
Amish Country Tours
You may want to consider taking a tour of Amish Country to learn more about the customs and traditions of the Old Order Amish. Please see our Tours page for information on what we can offer you.